Why Your Investments Care if You Use a Broker vs Fiduciary
[I know advisors at Registered Investment Adivsors (RIA) firms who frequently emphasize the difference between what they do as a fiduciary and the role that brokers fill – and what that distinction means for you as investor. Jeremy Brenn's firm is a RIA and today I've asked him to explain why your kid's college fund or your retirement accounts might care which you choose to work with a broker or a fiduciary.]
Finding an Advisor
Most people find a financial advisor by word-of-mouth. You might ask a friend or colleague who they hired when it was time to start thinking about retirement. Or, perhaps a family member left you a sizable inheritance and you are not sure what to do so you ask around for a recommendation. Either way, when you begin to search for a financial advisor you want to work with a professional that you can trust and that has your best interests at heart; especially since you will most likely be working with that person for many years. So, how best can you determine whether you are making the most appropriate decision? One important item to consider is the difference between a "broker" and a "fiduciary".
What's the difference?
It can be difficult to explain just what fiduciary is and means, and how there's a difference between brokers who sell products and fiduciaries who give advice. In industry parlance we call this the "suitability standard" versus the "fiduciary standard". Generally, brokers make money by getting a commission off of the financial products they sell. They are only obligated by law to recommend what may be "suitable" for a client. A "fiduciary" advisor earns a living by providing advice and charging a fee based on the percentage of the investments being managed. They are legally bound to recommend what is strictly in their clients' best interests.
Here are some examples
To further clarify, check out a recent video that illustrates the point by comparing butchers who sell meat to dieticians who give advice about what to eat.
Brokers vs Fiduciaries
This is not to say that all brokers are bad but it highlights the fact that, as compared to fiduciary advisors, there is a considerable difference in their legal obligations to provide advice. For example, let us assume you have the choice between Investment A and Investment B. Both options are identical, but Investment B carries a broker commission fee while Investment A is a low-cost alternative. Because both options are identical, Investment A is the choice that a fiduciary advisor would be legally obligated to recommend. As a client, you may not receive the same recommendation from someone operating under the brokerage model.
The chart below is another way to visualize this difference. The brokerage model on the left puts the customer on the bottom, behind commissions and products. The fiduciary advisor model on the right puts the client at the top, ahead of everything else.

When looking for an advisor, keep this in mind…
Financial advisors are not all created equal. The main difference can be found in the way they provide advice. You are either a broker or a fiduciary. A broker is only required to recommend suitable investments while a fiduciary is obligated to recommend whatever might be best for you and your own individual, unique situation.
A firm entrusted with managing your wealth should view you as a partner instead of merely another sales transaction. Therefore, when you sit down and meet with a potential advisor make certain you ask under which capacity they operate. It's not something that most people know to look for, but it makes all the difference in the world.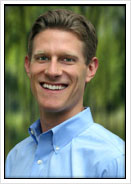 Jeremy C. Brenn is Vice President at Sensenig Capital Advisors, a wealth management firm in the Philadelphia suburbs. He holds an MBA in Finance, as well as the Certified Financial Planner (CFP®) designation.
Disclaimer: The information contained herein is intended to be educational and informational in nature only and has been obtained from sources believed reliable but is not necessarily complete and cannot be guaranteed. This information is not intended to be a substitute for specific individualized tax, legal or investment planning advice. Readers are encouraged to consult with their accountant, financial advisor, attorney or other professional. The opinions expressed herein are dated and subject to change over a period of time. Neither the information presented nor any opinion expressed constitutes a representation by Sensenig Capital Advisors, Inc. or a solicitation of the purchase or sale of securities. No professional services are deemed rendered to the readers of this blog.
Ben Edwards, the founder of Money Smart Life, saved up enough to buy a Nintendo back when he was 12 years old. When he used the money to buy shares of Wal-Mart stock instead, he knew he wasn't like the other kids... His addiction to personal finance has paid off for his family and now he's helping you to afford the life that you want. Check him out on the web at
Google Plus
,
Twitter
and
Facebook
.
All posts by Ben Edwards